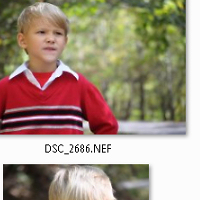 Do you shoot all your photos in raw format? If you are like me, you hate having to open each RAW file individually in Paint Shop Pro or Photoshop just to preview the photos, or maybe you just don't have any software that is dedicated to processing RAW files? Either way, I have a quick solution below.
My lovely wife uses Nikon cameras and she always shoots in RAW. Shooting in RAW is a good thing (so I have been told, especially if you like tweaking photos) however, it was always frustrating not being able to quickly preview all the photos all at one time. I usually only pick  a few photos out of a batch to work on. It is too time consuming to open each one in an editor  especially when you have a ton of RAW files.  Plus, I don't need 100's of unused RAW'S sitting around taking up hard drive space.
Once you install the Microsoft Camera Codec Pack you will have thumbnail previews, and you will be able to open in Microsoft Photo Viewer (just like a jpeg) simply by double clicking. This codec pack will quickly allow you to find the photos/shots that you want to edit. *See below for direct download link.
I am sure there are other simpler solutions out there, but this a simple solution that works great for me. Hopefully, someone else will find this helpful as I did.
Previewing RAWS before without codec pack
I had to open each NEF(my wife shoots with Nikon's) individually in Corel Paint Shop Pro or Adobe Photoshop.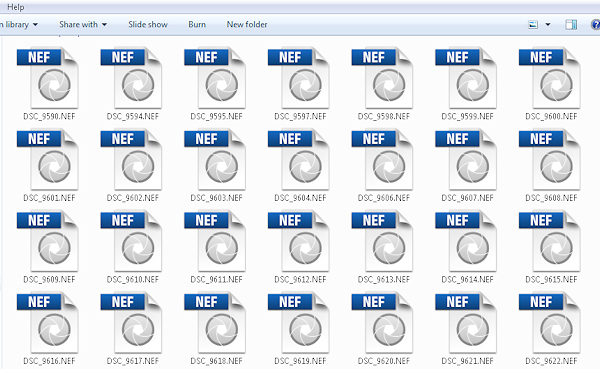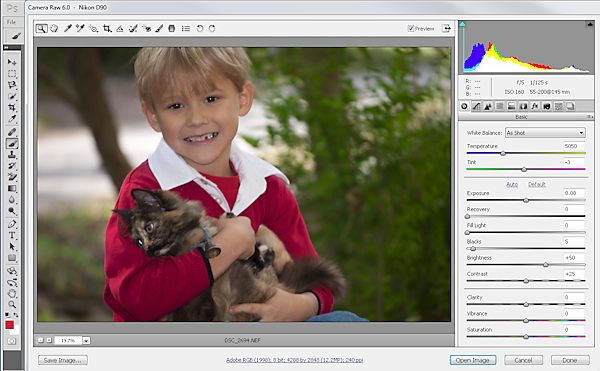 Previewing RAWS after installing Nikon.
You can now preview and double click view now just like you would a jpeg.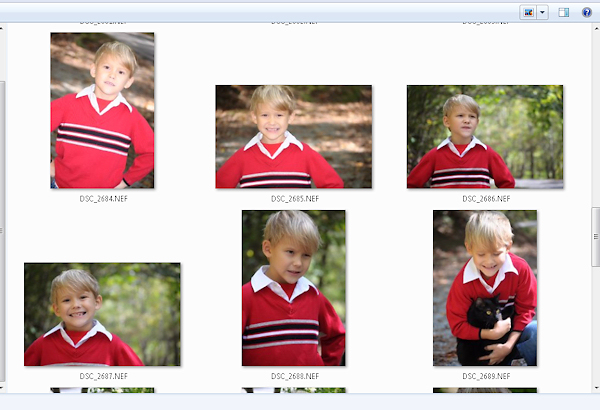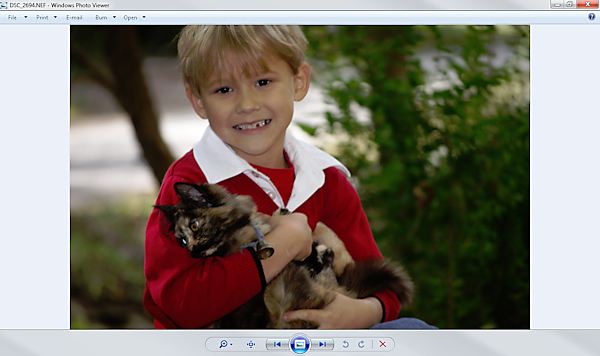 According to Microsoft this codec supports the following camera formats
Canon: EOS 1000D (EOS Kiss F in Japan and the EOS Rebel XS in
North America), EOS 10D, EOS 1D Mk2, EOS 1D Mk3, EOS 1D Mk4, EOS 1D Mk2
N, EOS 1Ds Mk2, EOS 1Ds Mk3, EOS 20D, EOS 300D (the Kiss Digital in Japan
and the Digital Rebel in North America) , EOS 30D, EOS 350D (the
Canon EOS Kiss Digital N in Japan and EOS Digital Rebel XT in North America),
EOS 400D (the Kiss Digital X in Japan and the Digital Rebel XTi in North
America), EOS 40D, EOS 450D (EOS Kiss X2 in Japan and the EOS Rebel
XSi in North America), EOS 500D (EOS Kiss X3 in Japan and the EOS
Rebel T1i in North America), EOS 550D (EOS Kiss X4 in Japan, and as
the EOS Rebel T2i in North America), EOS 50D, EOS 5D, EOS 5D Mk2, EOS
7D, EOS D30, EOS D60, G2, G3, G5, G6, G9, G10, G11, Pro1, S90
Nikon: D100, D1H, D200, D2H, D2Hs, D2X, D2Xs, D3, D3s, D300,
D3000, D300s, D3X, D40, D40x, D50, D5000, D60, D70, D700, D70s, D80, D90,
P6000
Sony: A100, A200, A230, A300, A330, A350, A380, A700, A850, A900,
DSC-R1
Olympus: C7070, C8080, E1, E10, E20, E3, E30, E300, E330, E400,
E410, E420, E450, E500, E510, E520, E620, EP1
Pentax (PEF formats only): K100D, K100D Super, K10D,
K110D, K200D, K20D, K7, K-x, *ist D, *ist DL, *ist DS
Leica: Digilux 3, D-LUX4, M8, M9
Minolta: DiMage A1, DiMage A2, Maxxum 7D (Dynax 7D in Europe,
?-7 Digital in Japan)
Epson: RD1
Panasonic: G1, GH1, GF1, LX3
Direct Download Link
Is available in 32bit and 64bit Windows 7 and/or Windows Vista w/ SP2