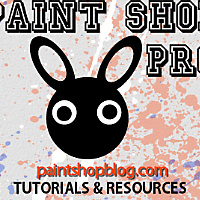 Here is an awesome set up of 11 free Photoshop Splatter Brushes by Corelila at deviantart that I have converted to Paint Shop Pro brushes.
These are impressive especially considering this was the first brush set that she ever created.  If you would like to download these for Photoshop they are available on her page. Thanks Corelila for sharing them.
Download and unzip the Brushes in your Paint Shop Pro default Brush Directory. If you need more help installing the brushes visit this previous tutorial on How to install Brushes in Paint Shop Pro.
Individual Splatter Brush Samples