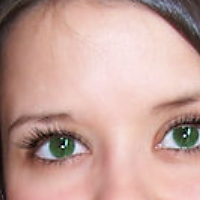 Here is a video tutorial of how to change eye color and add eyelashes using Corel Paintshop pro. For this demonstration I used a beautiful photo of my wife. To complete this tutorial you will need to download the Lips and Eyelash brushes.
Click here to download, and get brush install instructions. If you are using photoshop there is a link available to download the photoshop .abr brush set as well. Thank you for visiting the site! If you enjoy these tutorials and resources please add me to your RSS feed and check back for daily updates. Look forward to your comments!
Have fun editing your photos.