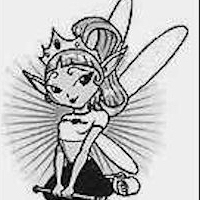 Do you get the dreaded "the specified file cannot be identified as a supported type" when you try to import a Photoshop abr brush set into your Paint Shop Pro?
If so, I have an easy solution for you that will allow you to convert and import any photoshop abr brush set to a Paint Shop pspbrush and/or jbr brush format. And no, you don't need a copy of the photoshop software to do this. Follow this quick tutorial and you will no longer be limited when seeking out new brushes. There are literally millions of abr brush sets available for free. Just do a quick Google search for free photoshop brushes, and start converting them. Ok, let's get started!
Step 1
First, Head over to Sourceforge and download abrviewer.NET_2.0.
Click here to download abrviewer. NOTE: Abrviewer will allow you to view and export the PNG's contained in the abr file.

Step 2
Once the download completes, install abrviewer and open it up.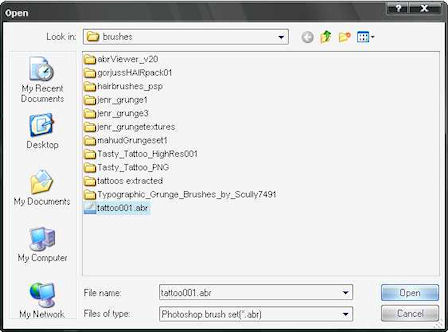 Step 3
Inside the abrviewer program go to File > Open Brush Sets, and open a abr brush set that you would like to convert to pspbrush or jbr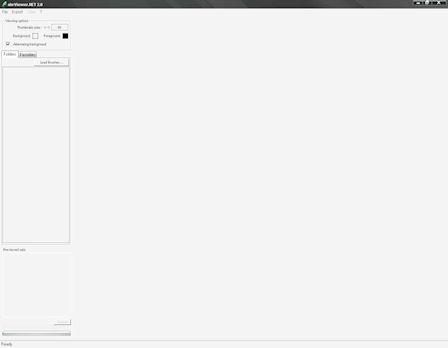 Step 4
You should now see a thumbnail strip of all the brushes contained in the abr file.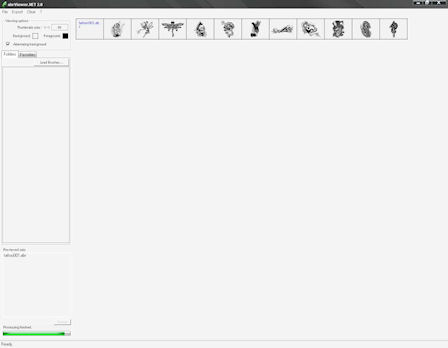 Step 5
Now, go to Export > Thumbnails, and select a folder on your computer to export them to. Note it will export them to PNG files.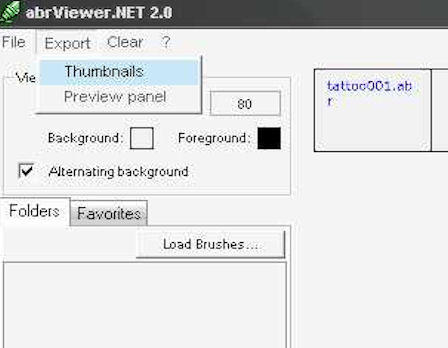 Step 6
Open up the folder where you exported the abr files. NOTE: You will have several PNG files in that folder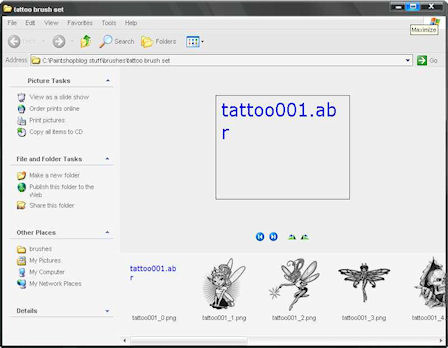 Step 7
With your Paint Shop Pro open, just drag and drop the PNG's you want to convert into Paint Shop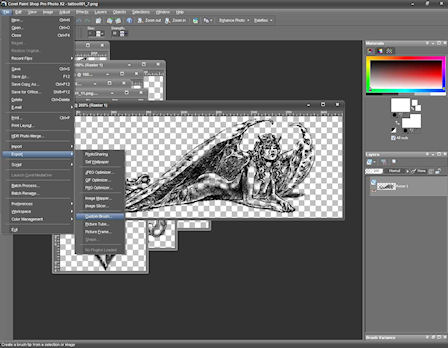 Step 8
To convert the images to pspbrush, just go to FILE > EXPORT > PSPBRUSH, then name each brush as you export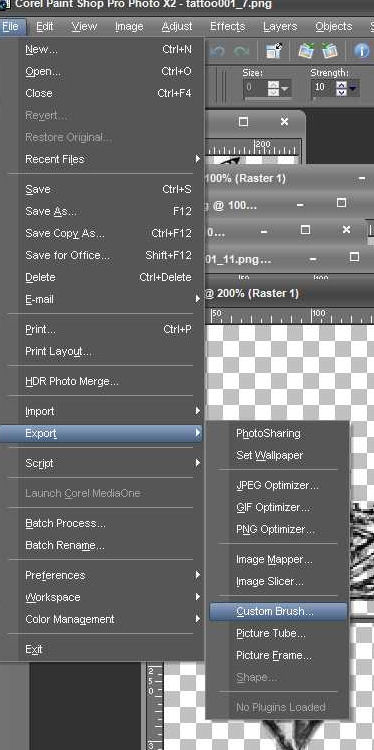 Step 9
You are ready to enjoy all those fantastic abrbrush sets that are unsupported in Paint Shop Pro