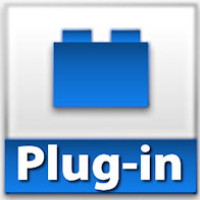 In this tutorial I will walk you through how to install plugins / plug-ins in Corel Paint Shop Pro. What are plug-ins you ask? Plug-ins further expand the capability of Paint Shop Pro.
Plug-ins allow you to apply a complex special effect or photo enhancement with just one click of a mouse. There are 1000's of plug-ins available out there. One of my favorite free plug-in sets is the Almathera Collection. The Almathera plug-ins have some very useful effects such as Lightning Maker, Halo Frame Maker, Reflections, Drop Shadow and many more effects are built into this collection. For me its a must have.If you don't have any plug-ins installed yet, go ahead and download the Almathera Collection and follow this tutorial to install them.
Some plug-ins out there are free and some you will have to pay for. Most all plug-ins designed for Adobe Photoshop will work perfectly fine in Paint Shop Pro (PSP). With that said, don't limit your searches just for PSP plug-ins. You will rarely ever encounter a Photoshop plug-in that won't work in PSP.
Step 1
Launch PSP so we can find your plug-in folder. Once PSP is open go to File > Preferences > File Locations and select Plug-ins under File Types. On the right hand side under Plug-in File Folders you will see the default location that PSP checks for any Plug-ins when it loads. You will want to save all your Plug-ins you download in that directory. Optionally, you can also add a alternate location/directory of your choice that PSP will check for Plug-ins when it is loads.
Hint: The default plug-in directory for PSP X2 is most likely C:\Program Files\Corel\Corel Paint Shop Pro Photo X2\Languages\EN\PlugIns)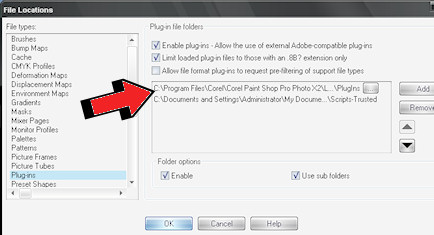 Step 2
Now that you know where your Plug-in directory is located lets go ahead and install some plug-ins. If you haven't already downloaded the Almathera Plug-in collection go ahead and do so now, and save it inside your plug-in directory. Browse to your plug-in folder and unzip the plugins.zip inside this folder. The plug-in extensions usually will have a 8bf extension. You should now see several files with the 8bf extension in your plug-ins directory. If open, close out PSP now and restart it, and your new plug-ins will be available to you under Effects > Plug-ins inside your PSP application.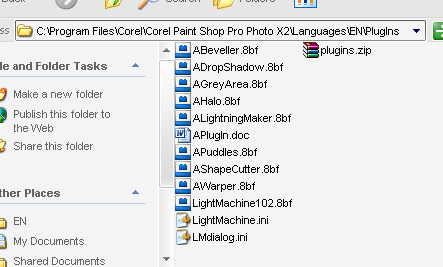 Additional Information
If you don't know how to unzip a file then refer to this tutorial at Customize.org